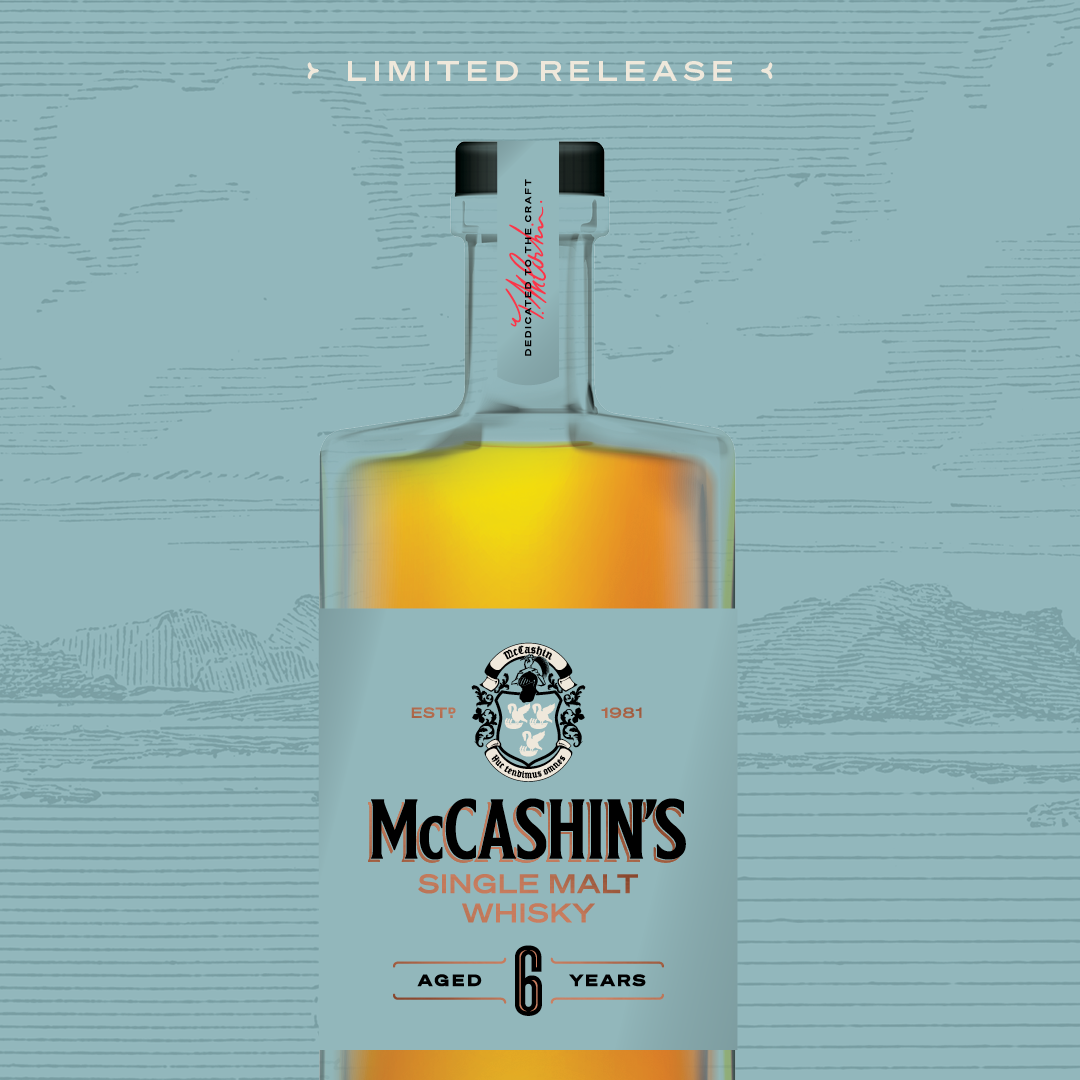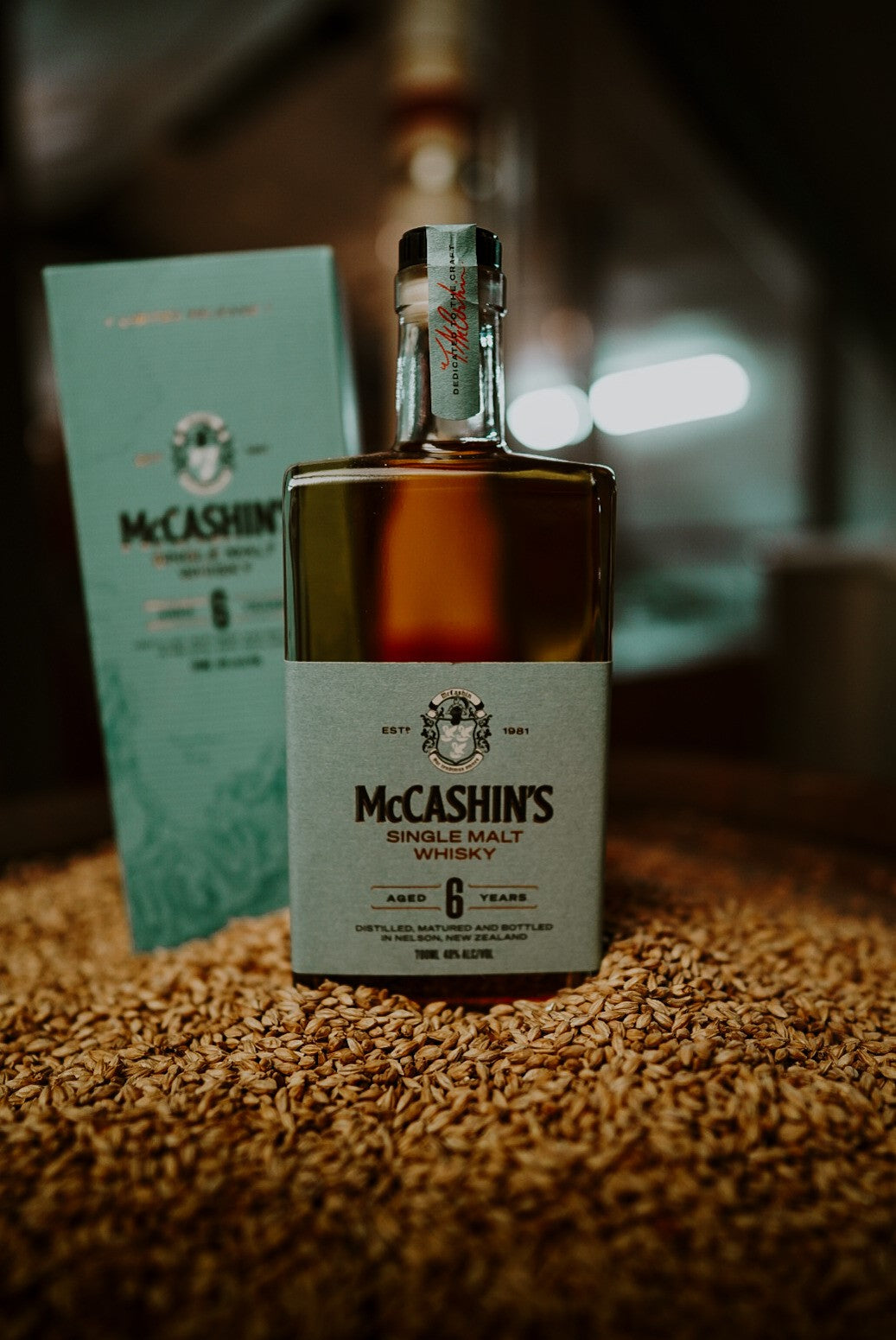 McCashin's Limited Release Single Malt Whisky
A Single Malt Whisky made at the top of the South from local malts, aged for six years in... Read more
A Single Malt Whisky made at the top of the South from local malts, aged for six years in French oak barrels, then filtered for a smoothness you can appreciate on its own.
Something you can toast to in the company of friends, family, or the comfort of your own achievements, we trust you'll savour it as much as we enjoyed making it.
Available from an exclusive run of 2,300 individually poured, numbered and boxed bottles, secure your piece of our family's history.
700ml 40% ALC/VOL