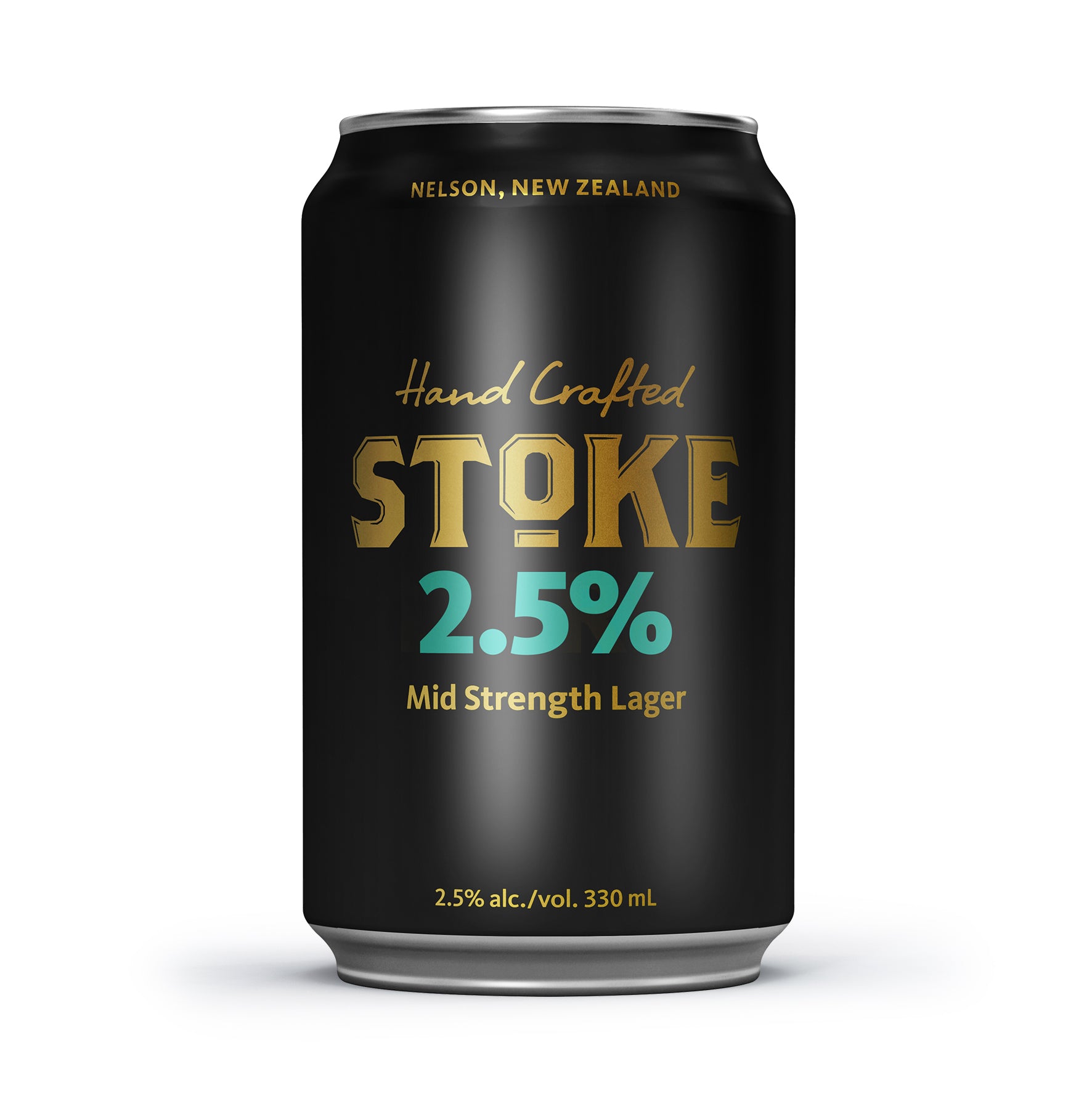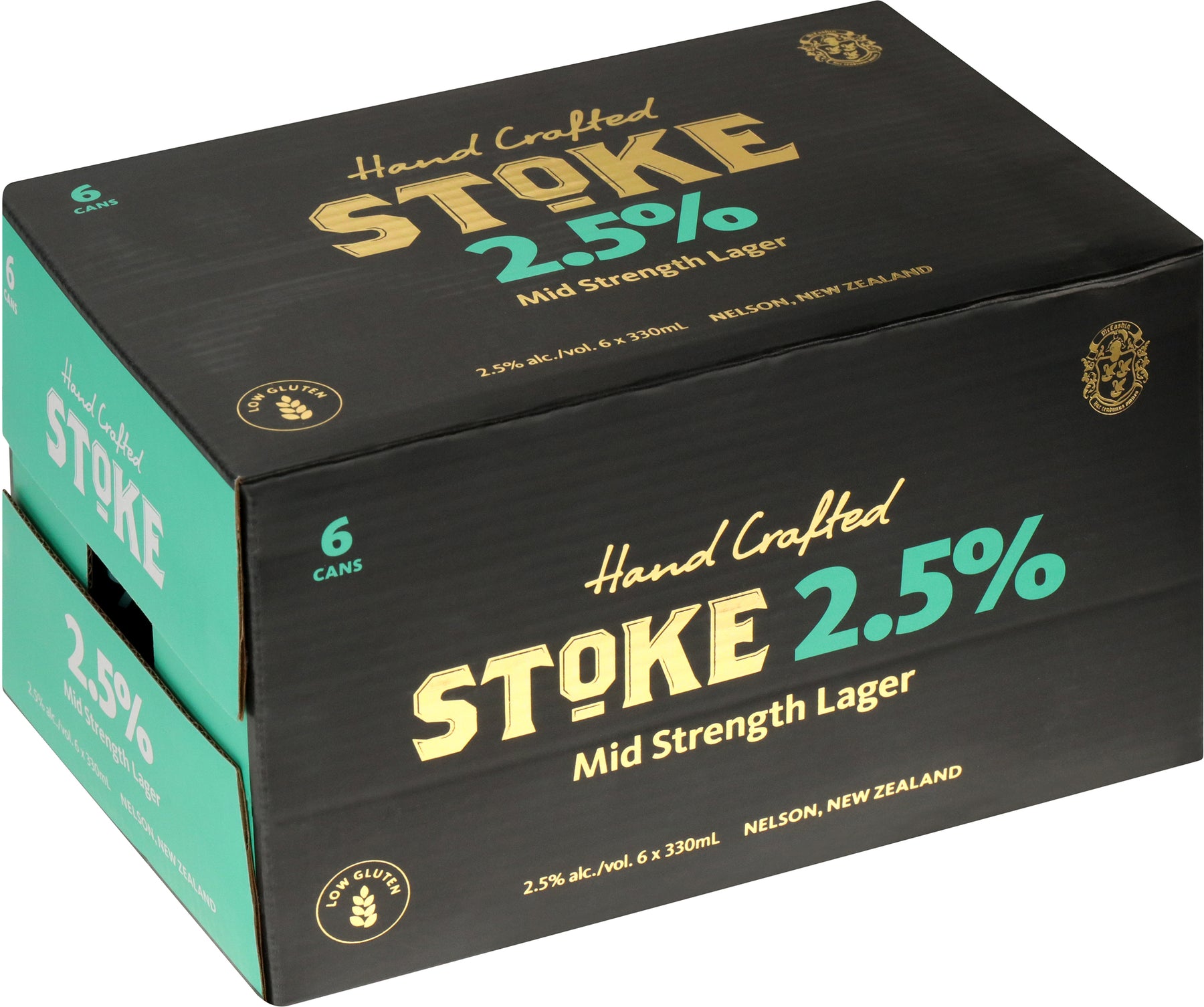 Stoke 2.5% Mid Strength Lager 6pk Cans
 Brewed just like all our beers with malts and hops providing real flavour, this is a truly satisfying lower alcohol... Read more
 Brewed just like all our beers with malts and hops providing real flavour, this is a truly satisfying lower alcohol lager.
Stoke 2.5% Mid Strength Lager 6 pack cans.
Image with text
Use image with text to give your customers insight into your brand. Select imagery and text that relates to your style and story.